Whether you are looking for an experienced team to handle videography at an important corporate event or trying to find a video production company to handle your next marketing project, partnering up with the right videography team is crucial to ensure success. Going through the following considerations should help to decide whether you really have the right people for the job or not.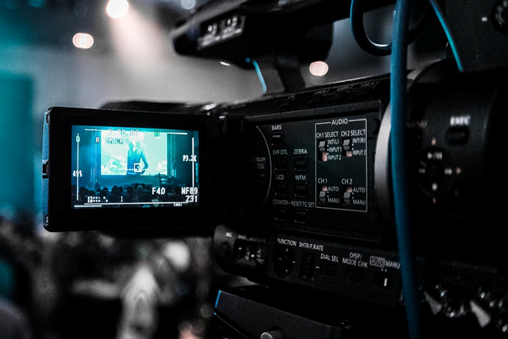 Ask to See Completed Video Projects
A demo reel is usually what most videographers have available for potential customers to check out on their site, but they are often bad and cannot be the sole determinant of the production's ability to create good video content. Instead of just looking at a series of clipped sections from various projects in the demo reel, see if they have the entire project available somewhere on the site for people to check out, or just ask to see the completed projects directly. On looking at the whole video, you will get a better idea of how good they are in delivering messages and bringing the whole project together as a completed unit.
Have They Worked with Any Famous Corporations?
Big corporations do not just hire and pay videographers unless they have at least some quality to their work and, therefore, it is always a good sign to see that your video partner for the project has worked with some reputable names. For example, Beverly Boy is a Miami FL video production company, which has a successful history of working with huge names in the industry such as ESPN, MTV, Walmart, Forbes, Comcast, Taco Bell, and so many others. As should be obvious, working with such a production team comes with an automatic assurance of professionalism, experience, and effectiveness.
How Good is Their Recent Work?
Even some of the best directors in the world have made some pretty terrible movies, so past work isn't always a guarantee of quality unless it is recent. This is not to say that you should disregard the production house's past work but seeing some of their more recent projects might give you a more realistic idea of what to expect.
How Good is Their Equipment?
At an amateur level, the medium of videography is not as important as the people working behind the camera, but at a professional level, it can make or break a project. See if the video equipment they have is up-to-date and ask them questions regarding how and why they will be using certain equipment for your project. If the answers are satisfactory, it proves that your videographer knows what they are doing.
While video has proven itself to be the most effective medium for delivering information, it is also the hardest format to get right. Due to the visual nature of the medium, videos are often subject to criticism the most and that is exactly what makes hiring the right videographer so important to the success of any project. Even if you have the best of concepts, execution can, at times, be even more significant in determining the ultimate result in video production.